Bennett Jones Conference Speaker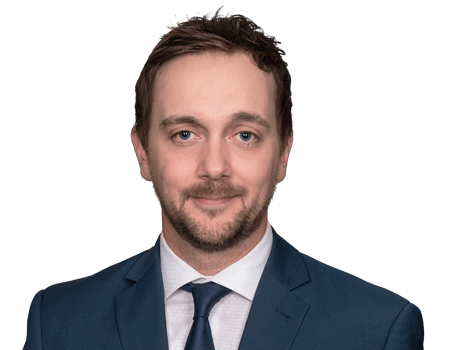 Sean will be moderating a session on how regulation underpins the global gas market and how regulations can help to foster competitive market structures, particularly in emerging markets. A highly respected industry expert, Sean's practice focuses primarily on regulatory, environmental and Indigenous law with an emphasis on facilities and rates and tolling matters. He assists clients in the oil and gas, electricity and power industries on a broad range of regulatory matters.
Find out more about Sean's expertise
.
Forefront of the Energy Industry
A century ago, Bennett Jones laid the foundation for energy law in Canada which, in turn, paved the way for the emergence of other legal disciplines including financing, securities, M&A, regulation and real estate.
Ever since, we have been a strategic partner to private and public sector participants in Canada's energy industry. Our firm has been intimately involved in virtually every major energy development project in Canada in the past 20 years. Our national and global clients entrust us to advise them on some of the largest and most complex ventures, including in oil and gas, electricity, power generation (from both renewal and non-renewal sources), electricity transmission, mining and renewable fuels.
To this day, we have the largest collection of energy lawyers in Canada, active in all sectors of the energy industry.
Our Energy, Aboriginal Law and Capital Projects teams are often the first call for significant transactions and project development opportunities in Canada's energy sector, offering clients a deep breadth of expertise and a comprehensive understanding of their business and industry.
Leading the Way in LNG
We advise industry conglomerates, diverse investor groups and emerging independent producers on significant energy development projects—from LNG projects to the construction and operation of infrastructure projects. Our expertise spans the entire Canadian LNG value chain, from upstream development, transportation infrastructure matters, development of liquefaction facilities through to product sales.
Consultation with Indigenous Groups
Our Aboriginal Law group assists project developers in obtaining approvals for energy development projects. We handle consultations and negotiations with Aboriginal groups and other stakeholders, utilizing our expertise in various legal areas such as energy, environment, corporate, regulatory, litigation and tax. We also handle the structuring and negotiation of commercial agreements and financing arrangements related to projects on Aboriginal lands or with Aboriginal involvement.
A Focus on ESG
In an evolving energy industry, it is essential that corporate decision makers view environmental, social and governance objectives as an integral part of their strategy. In the thick of emerging and complex regulation, disclosure and other business considerations, Bennett Jones supports our clients as they build, defend and sustain multi-faceted ESG practices that support their long-term business strategies. Our advice helps them seize ESG opportunities, minimize compliance gaps and mitigate risks, all while working collaboratively with the Bennett Jones industry teams to provide guidance that suits your specific needs.
Learn more about why we are at the leading edge of ESG strategy and solutions.
Rankings & Awards
Band 1, Energy: Oil & Natural Gas
Chambers Canada
Band 1, Energy: Oil & Gas
Chambers Global
Tier 1, Energy: Oil and Gas
The Legal 500: Canada
Chambers Canada
Ranked Band 1, Energy: Provincial Regulatory & Litigation: Alberta
Chambers Global
Ranked, Canada, Aboriginal Law
What Our Clients Say
"Bennett Jones LLP is hailed by sources as a 'one-stop-shop' for oil and gas companies, with its broad expertise across corporate, commercial and regulatory matters being an asset to the practice group."
Client interviews, Chambers Canada
"Not only is their legal advice strong and thoughtful, their commercial creativity is also very strong. The firm doesn't only think about the transaction today, however, maps out the associated impacts to ensure we are protected not only for today, but include flexibility and protection into the future."
Client interviews, Chambers Canada
"The firm is big enough that it has a full-service offering and excellent back-up."
Client interviews, Chambers Canada
"Bennett Jones demonstrates an impressive expertise on [Aboriginal law], combined with etiquette and diplomacy."
Client interviews, Chambers Canada
About Bennett Jones
Bennett Jones is one of Canada's premier business law firms and home to more than 500 lawyers and business advisors. With deep experience in complex transactions and litigation matters, our firm is well equipped to advise businesses and investors with Canadian ventures, and connect Canadian businesses and investors with opportunities around the world.
We stand by our clients and see things from their perspective—across sectors, industries and borders. Learn more about how we can help you navigate your business' needs.