Bennett Jones LLP is pleased to announce that 10 lawyers have been admitted to the partnership. They come from a cross-section of practice and industry specialty areas, including corporate finance, M&A, litigation, intellectual property, employment, tax and competition law.
"Our 10 new partners are a testament to Bennett Jones' ability to produce talented lawyers and leaders," says Hugh MacKinnon, chairman and chief executive officer of Bennett Jones. "We are continuously growing and renewing as a law firm and our new partners are a prime example of this. We welcome each of them to the Bennett Jones partnership."
Bennett Jones' new partners are: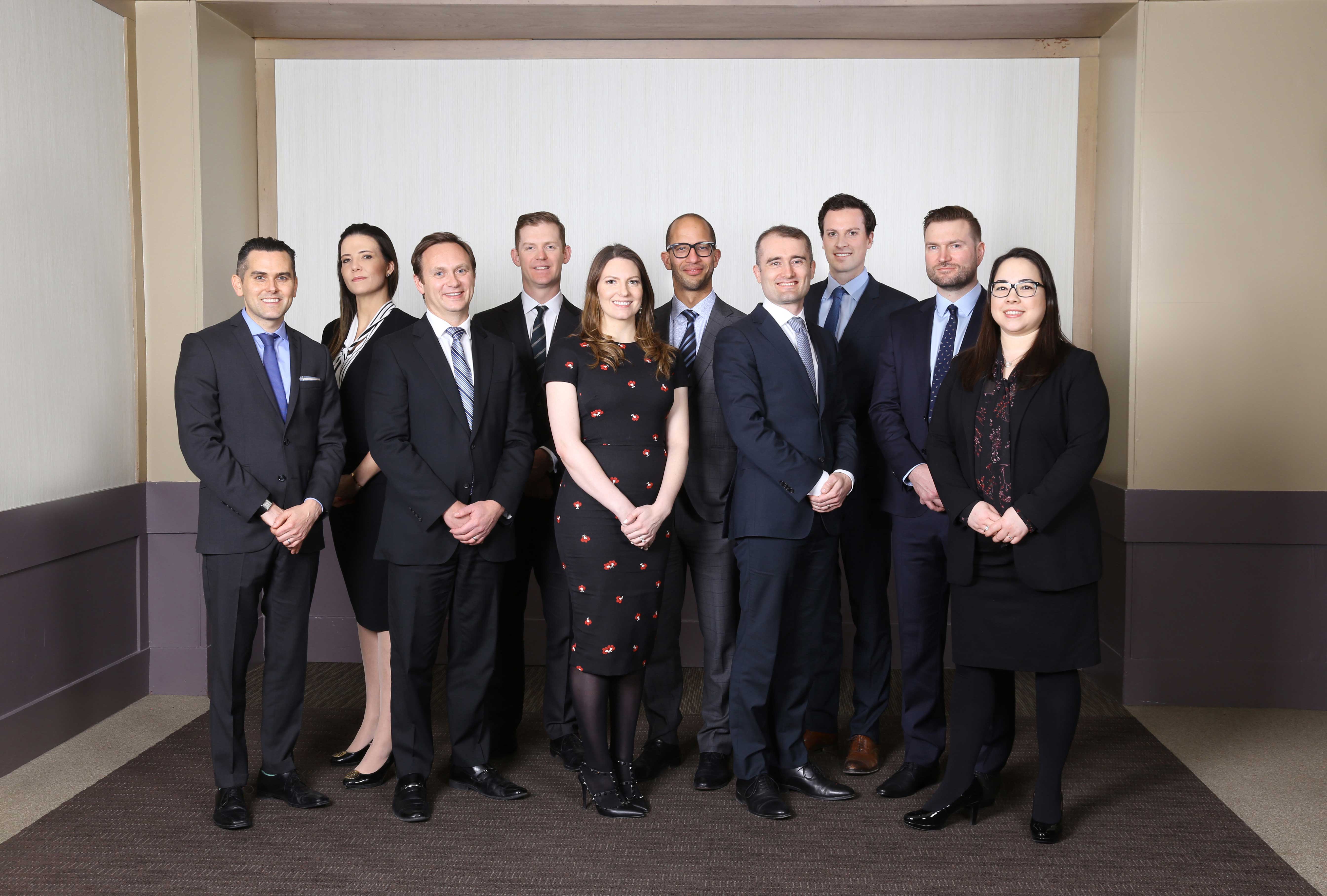 From left: Luke J.C. Morrison,Sara Parchello, Jay A. Winters, Simon Grant, Kelly R. Ford, J. Sebastien A. Gittens, Emrys Davis, Christopher Petrucci, Drew C. Broughton and Jesslyn G. Maurier.
About Bennett Jones
Bennett Jones is one of Canada's premier business law firms and home to more than 380 lawyers and business advisors in nine offices. With deep experience in complex transactions and litigation matters, the firm is well equipped to advise foreign businesses and investors with Canadian ventures, and connect Canadian businesses and investors with opportunities around the world.
Media Contact
Peter Zvanitajs
Senior Communications Advisor
Bennett Jones
T: 416 777 6128 | C: 437 999 6214
E:
zvanitajsp@bennettjones.com
W:
www.bennettjones.com