Jessica Horwitz spoke as part of the official Canadian Delegation at the annual CUSMA SME Dialogue, hosted by the Ministry of Economy of Mexico in Mexico City on September 21, 2023. Jessica provided her Top 10 Tips for SME Importers and Exporters to/from Canada.
Legal considerations summarized by Jessica included:
Stages:

Getting goods out of country of export
Getting those goods into another country
Residual liability (e.g., product recalls, audits and re-assessments, contract litigation)

Key Questions:

Can the goods be exported?

Understand the local legal/regulatory environment

Can the goods be imported?

Be aware of destination country requirements and trade/regulatory environment

Who is the "exporter"? Who is the "importer"?

Will your company be liable for errors?

Valuation

—

Canada has some unusual rules
GST/HST (Canadian VAT)
E-Commerce

—

specific rules apply to courier shipments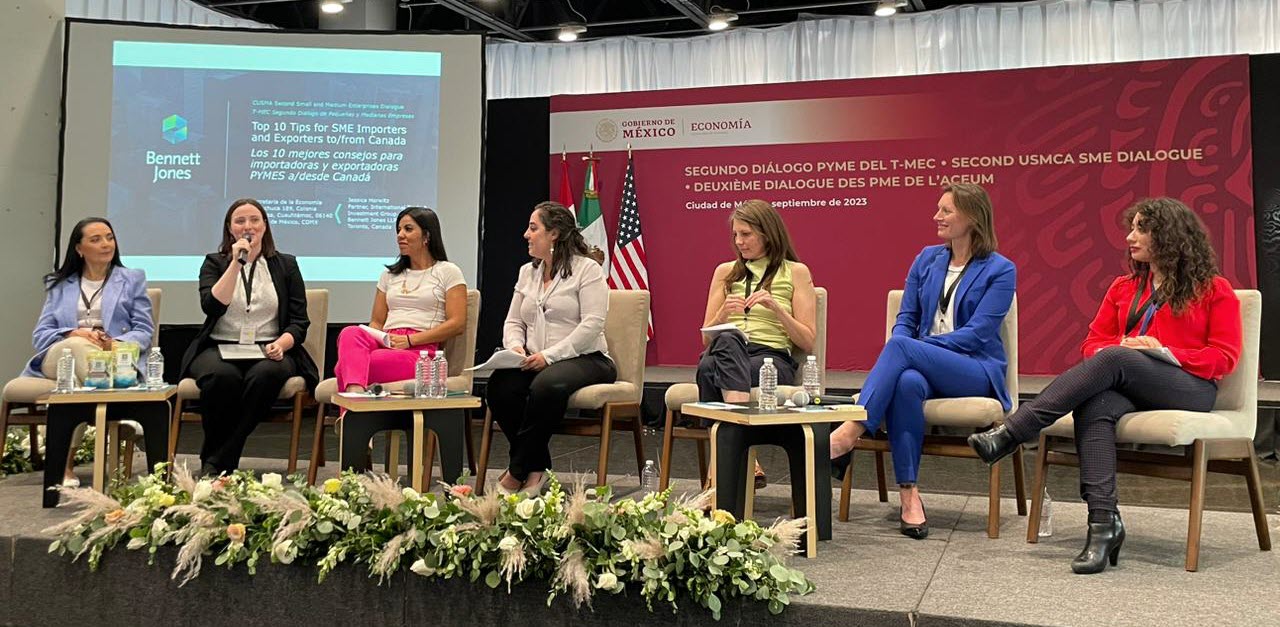 The CUSMA SME Dialogue brings together small and medium-sized businesses and stakeholders, including those representing underrepresented communities, with government officials to discuss strengthening regional trade and investment with CUSMA, enhancing cooperation on issues of mutual interest to SMEs, and helping more small businesses benefit from the CUSMA, which will foster economic growth and jobs in communities across North America.