Three Bennett Jones partners were honoured in London as Client Choice Awards winners for 2018:
Construction - Paul D. Blundy, Partner and Head of Public Infrastructure Projects
Energy & Natural Resources - Sander A.J.R. Grieve, Partner, Head of Mining and Co-Head of Corporate Department
Banking - J. Steven Lutz, Partner and Co-Head of Financial Services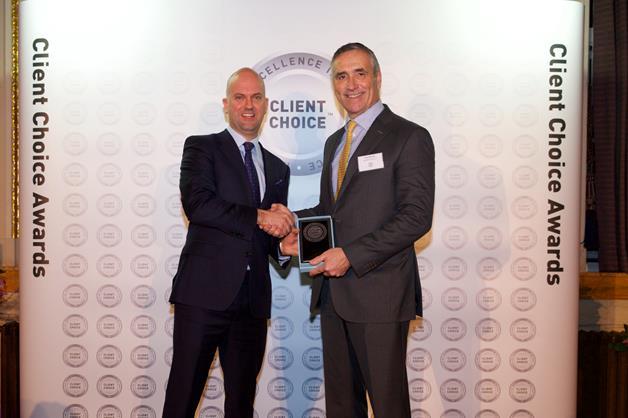 Paul Blundy receives his Client Choice Award
The Client Choice Awards recognize those partners around the world that stand apart for the excellent client service they provide. The criteria for the awards focus on the ability to add real value to clients' business above and beyond other players in the market. Uniquely, these awards survey senior corporate counsel only, with this year's winners chosen from a pool of more than 2,000 individual client assessments.