John Manley was recognized at the 34th Annual Public Policy Forum Testimonial Dinner & Awards for his leadership in driving economic growth in Canada and relations with the United States.
The Public Policy Forum builds bridges among diverse participants in the policy-making process and gives them a platform to examine issues, offer new perspectives and feed fresh ideas into policy discussions. John advises clients and helps them succeed through his years of leadership and experience in government and business, and his tremendous understanding of where strategic business opportunities lie.
John was President and Chief Executive Officer of the Business Council of Canada from 2010 to 2018, representing the CEOs of leading Canadian corporations. For over a decade, he served in the Federal Government as Canada's Deputy Prime Minister, Minister of Foreign Affairs, Finance Minister and Industry Minister.
Congratulations to John and his fellow honourees.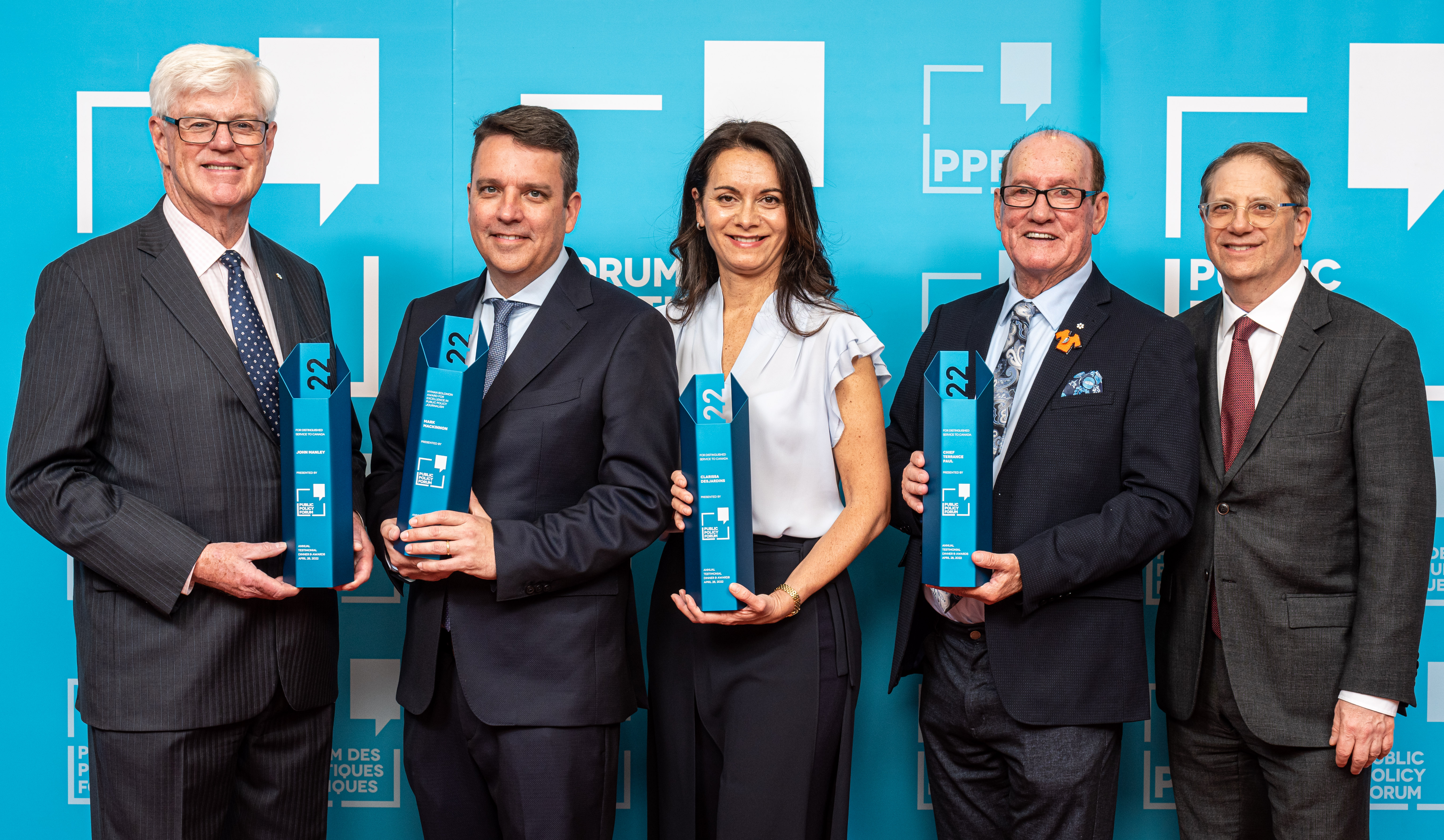 Photo by Martin Lipman.