Forefront of the Energy Industry
A century ago, Bennett Jones laid the foundation for energy law in Canada which, in turn, paved the way for the emergence of other legal disciplines including financing, securities, M&A, regulation and real estate.
Ever since, we have been a strategic partner to private and public sector participants in Canada's energy industry. Our firm has been intimately involved in virtually every major energy development project in Canada in the past 20 years. Our national and global clients entrust us to advise them on some of the largest and most complex ventures.
To this day, we have the largest collection of energy lawyers in Canada, active in all areas of the energy industry.
Leading the Way in Energy Transition
We have been at the forefront of major power and renewable energy development projects in Canada for decades—representing project proponents, investors, government agencies and other stakeholders.
Our lawyers and advisors share the same entrepreneurial values as our clients—with a business-minded approach to law and a focus on getting the deal done. With one of the deepest regulatory and environmental law groups, and top-ranked government relations and tax experts, we offer our clients unrivaled breadth of expertise in transactions across the energy spectrum—from conventional to renewable, including energy innovation such as CCUS and hydrogen. We are often the first call for key international investments in Canada's energy sector and offer clients an unrivalled breadth of expertise and a deep understanding of their businesses and industries. Learn more about our experience in power and renewable energy.
Bennett Jones at the WPC B2B Pavilion
A pillar of the Canadian energy industry, Bennett Jones is thrilled to have been involved in creating opportunities for innovative and exciting dialogue at WPC 2023. We hosted two Meet the Expert sessions on key issues facing the energy industry, each including a 15-minute panel followed by an interactive Q&A with our team where attendees could ask their most pressing questions.
Knowledge Connect Sessions
In addition to the Meet the Expert panels, Bennett Jones hosted multiple Knowledge Connects over the course of the conference to spark conversation on the future of Canadian energy. These offered unique opportunities for WPC attendees to expand their energy expertise and connect with fellow industry professionals.
Session Schedule
Canada as a Global Energy Supplier
Monday, September 18, 2023 | 10:00 a.m.–10:30 a.m. MT
Speakers: Martin Ignasiak KC and Patrick Maguire KC
Geothermal and Renewable Energy
Monday, September 18, 2023 | 3:45 p.m.–4:15 p.m. MT
Speakers: Keely Cameron and Luke Morrison
Energy Transition Technologies: Hydrogen, Carbon Capture, Utilization and Storage (CCUS) and Methane Management
Tuesday, September 19, 2023 | 10:00 a.m.–10:30 a.m. MT
Speakers: Jessica Kennedy and Kevin Myson
Equity, Diversity and Inclusion in the Energy Sector
Tuesday, September 19, 2023 | 3:45 p.m.–4:15 p.m. MT
Speakers: Jessica Kennedy and Sharon Singh
Digital Innovation
Wednesday, September 20, 2023 | 10:15 a.m.–10:45 a.m. MT
Speaker: Stephen Burns
Carbon Offset Markets
Wednesday, September 20, 2023 | 4:00 p.m.–4:30 p.m. MT
Speakers: Patrick Maguire KC and Sharon Singh
Fueling Innovation: Bio & Alternative Fuels, RNG and Natural Gas Innovation
Thursday, September 21, 2023 | 10:00 a.m.–10:30 a.m. MT
Speakers: Luke Morrison and Shawn Munro
Bennett Jones Conference Speakers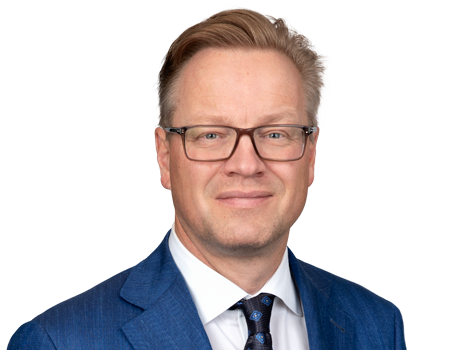 Martin Ignasiak KC
Partner, Head of Energy Regulatory Practice
Monday, September 18, 2023 at 4:00 p.m.–5:00 p.m. MT
Auditorium 2 | Plenary Session
Martin moderated a session on the importance of transparent dialogue and strong connections between policy makers, regulators and industry when attracting international investment in Canada's energy sector. As head of Bennett Jones' Energy Regulatory practice, Martin works closely with clients across Canada in developing and executing strategies for obtaining regulatory approvals for large scale industrial projects. Find out more about Martin's expertise.
---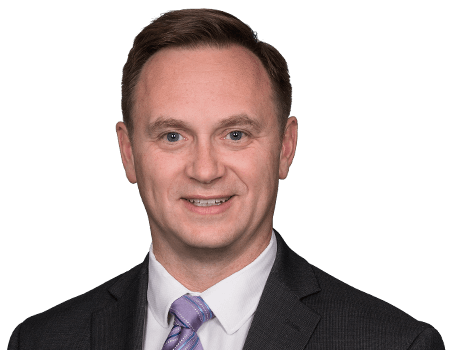 Jay Winters
Partner
Tuesday, September 19, 2023 at 3:30 p.m.–5:30 p.m. MT
Chevron Plaza, Suite 400
Jay was a featured speaker in a session focused on the business, legal and tax incentive considerations that Canadian entities doing business in Texas must consider. A partner in the Bennett Jones Tax group, Jay is a seasoned and trusted professional in tax and corporate commercial law, guiding his clients business planning including corporate reorganizations and M&A. Find out more about Jay's expertise.
---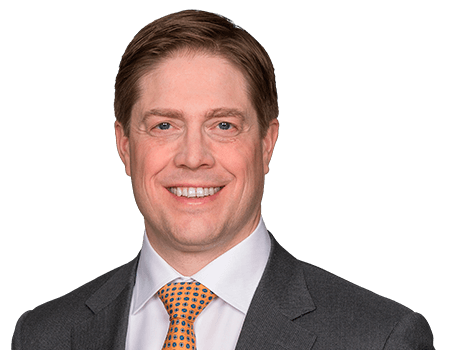 James McClary
Partner
Wednesday, September 20, 2023 at 2:15 p.m.–3:45 p.m. MT
BMO Centre, Stampede Park
James was featured in a pitch session titled Future Energy Mavericks: Powering the Canadian Energy Transition. Specializing in M&A and private equity transactions, James works with clients in a broad range of industries including energy, manufacturing and technology, and has been deeply involved in major commercial transactions within the Canadian energy industry. Find out more about James' expertise.
A Focus on ESG
In an evolving energy industry, it is essential that corporate decision makers view environmental, social and governance objectives as an integral part of their strategy. In the thick of emerging and complex regulation, disclosure and other business considerations, we support our clients as they build, defend and sustain multi-faceted ESG practices that support their long-term business strategies. Our advice helps them seize ESG opportunities, minimize compliance gaps and mitigate risks, all while working collaboratively with the Bennett Jones industry teams to provide guidance that suits your specific needs.
Learn more about why we are at the leading edge of ESG strategy and solutions.
Rankings & Awards
Ranked Band 1 in Energy Oil & Gas
Chambers Canada
Chambers Global
Legal 500 Canada
Ranked in Energy: Power
Chambers Canada
Chambers Global
Legal 500 Canada
Energy/Resources Firm of the Year
Benchmark Litigation
Most Frequently Recommended Energy: Oil & Gas
Lexpert Canada
What Our Clients Say
"Their knowledge of our industry is always current, and they remain flexible in their approach and tactics."
Client interviews, Chambers Canada
"Not only is their legal advice strong and thoughtful, their commercial creativity is also very strong. The firm doesn't only think about the transaction today, however, maps out the associated impacts to ensure we are protected not only for today, but include flexibility and protection into the future."
Client interviews, Chambers Canada
"The firm is big enough that it has a full-service offering and excellent back-up."
Client interviews, Chambers Canada
About Bennett Jones
Bennett Jones is one of Canada's premier business law firms and home to more than 500 lawyers and business advisors. With deep experience in complex transactions and litigation matters, our firm is well equipped to advise businesses and investors with Canadian ventures, and connect Canadian businesses and investors with opportunities around the world.
We stand by our clients and see things from their perspective—across sectors, industries and borders. Learn more about how we can help you navigate your business' needs.