Anne McLellan and Lisa Raitt are featured in Maclean's Power List of 50 Canadians who are forging paths, leading the debate and shaping how we think and live. They are recognized for their leadership of the Coalition for a Better Future and being "voices above the partisan din."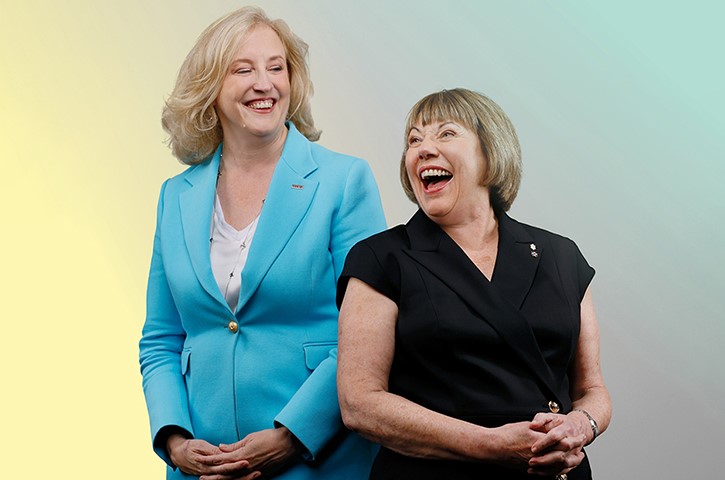 (Photograph by Blair Gable)
Maclean's ranks Anne and Lisa in 23rd spot and says, "These two former ministers—one Conservative, one Liberal—are making it hard for leaders to ignore their Coalition for a Better Future and its call for an ambitious economic vision that looks beyond election cycles. More than 100 national organizations have signed on, from the Canadian Mental Health Association to the Canadian Meat Council, because who doesn't want a "more inclusive, sustainable and prosperous Canada?" Now that McLellan and Raitt have this enviably broad-based backing, let's see how they wield it."