Valerie Hughes has won this year's Ontario Bar Association Award of Excellence in International Law. The award recognizes outstanding achievements and contributions in the practice of international law in Ontario through leadership, expertise, professionalism, enhancing the practice in Ontario and contributions to legal education.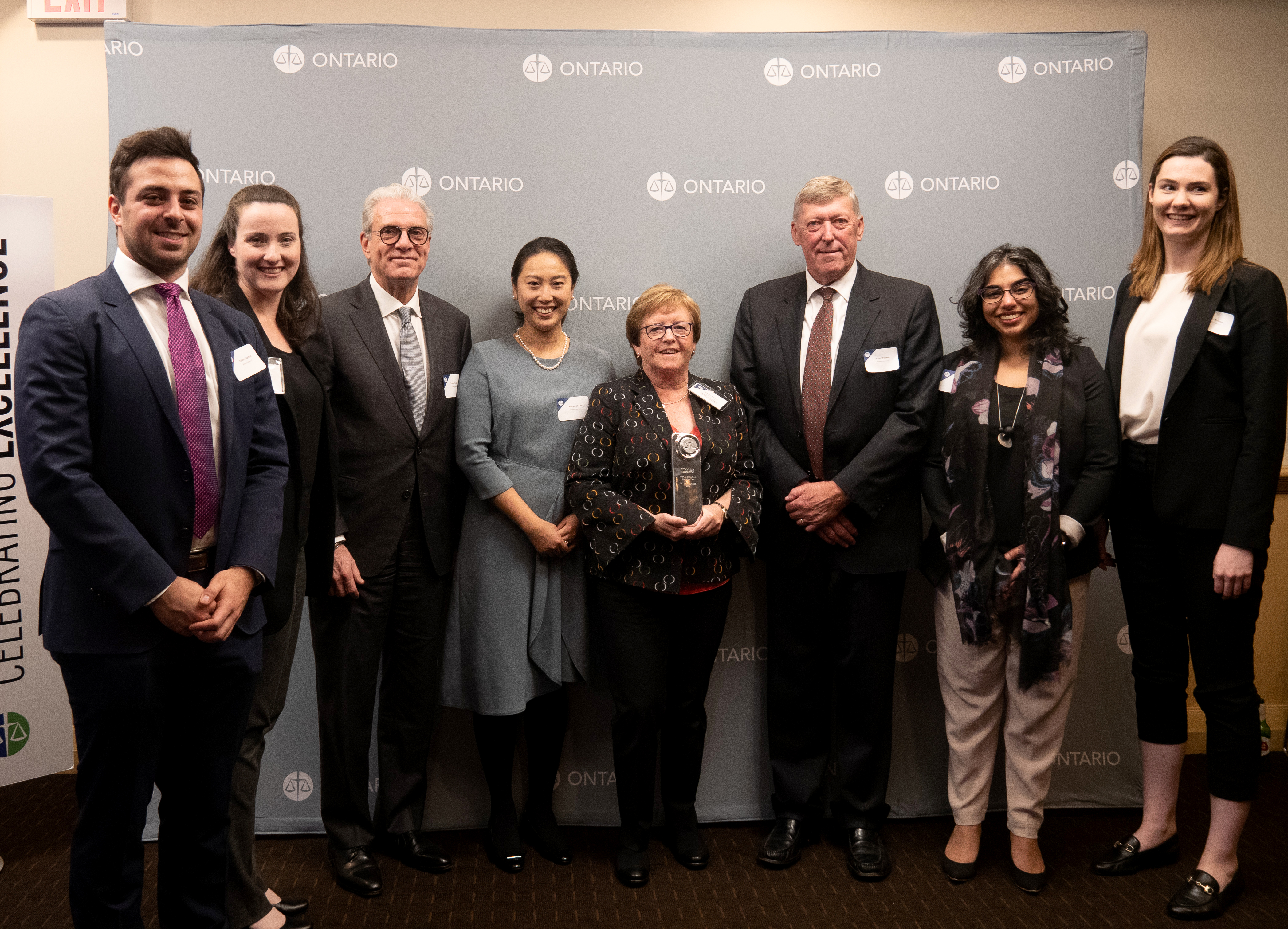 From left: Ethan Gordon, Jessica B. Horwitz, Darrel H. Pearson, Margaret M. Kim, Valerie Hughes, John M. Weekes, Sabrina A. Bandali and Julie Wilson.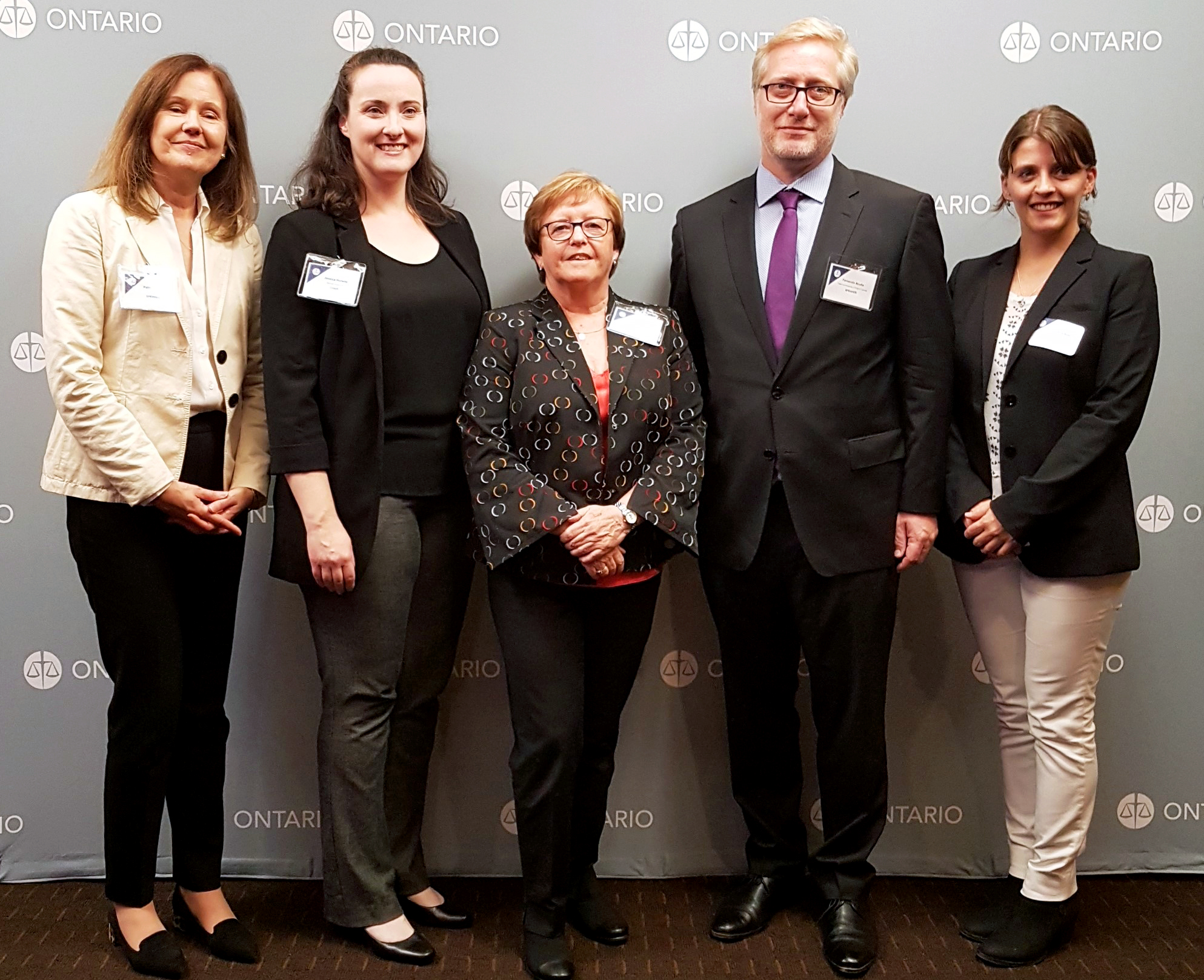 From left: Patricia Goff, Jessica Horwitz, Valerie Hughes, Fernando Acuña and Carolina Soto Gotschlich.
Valerie is the only person to have served as both Director of the WTO's Legal Affairs Division (2010-16) and Director of its Appellate Body Secretariat (2001-05). She has been involved in more than 70 WTO disputes. Valerie argued Canada's first investor-state dispute under the NAFTA and she served in senior counsel and leadership positions in her 22 years with the Government of Canada.
Congratulations, Valerie!