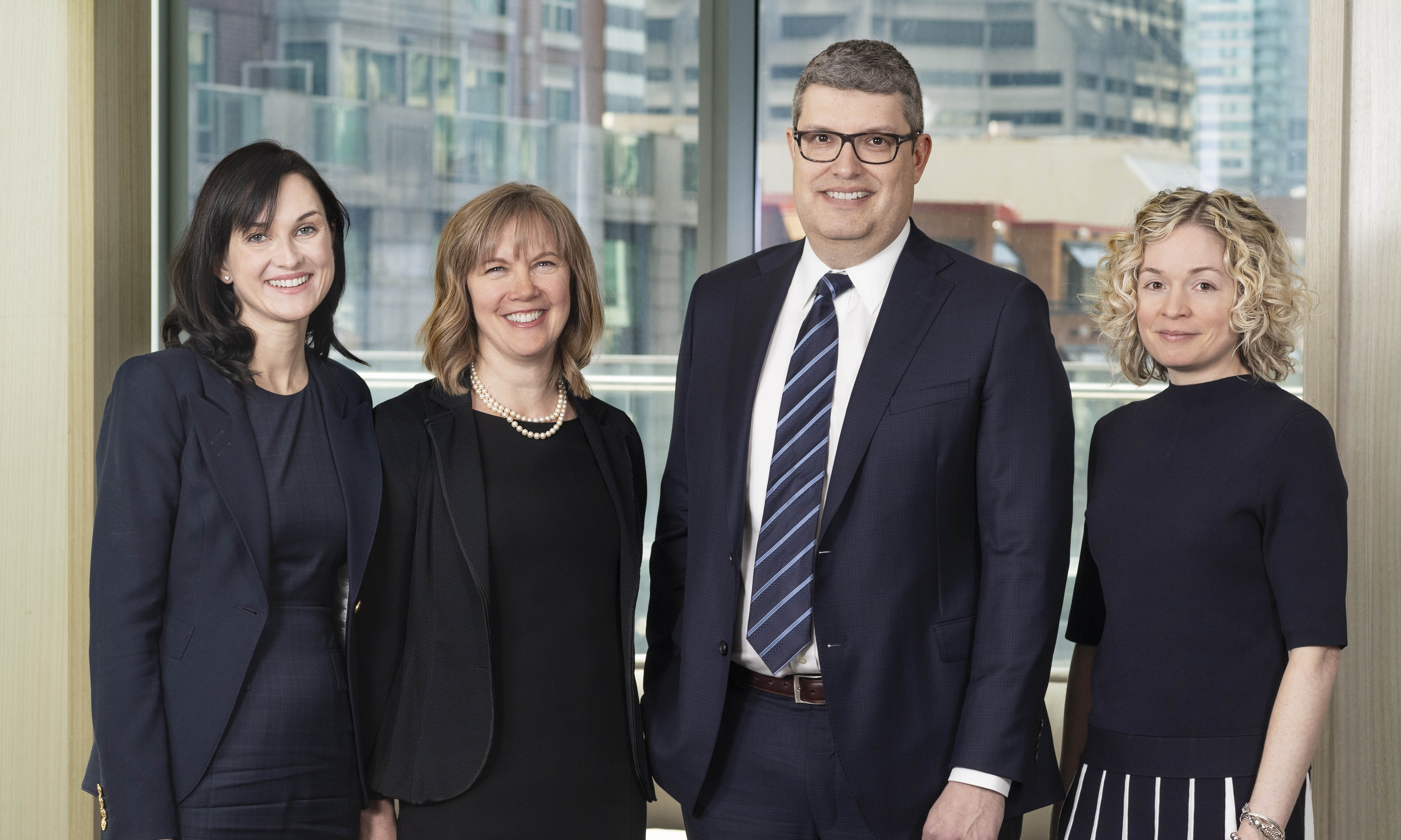 From left: Laura Inglis, Barbara J. Kimmitt, Romeo A. Rojas and Amanda C. McLachlan.
Bennett Jones is pleased to announce that four lawyers have been admitted to the partnership. They come from a cross-section of practice and industry specialty areas, including labour and employment , health law, wills, estates and trusts, corporate and commercial disputes, employment litigation, class actions, domestic and international commercial arbitration, and investor state arbitration.
Bennett Jones' new partners are:
About Bennett Jones
Bennett Jones is one of Canada's premier business law firms and home to 400 lawyers and business advisors. With deep experience in complex transactions and litigation matters, the firm is well equipped to advise businesses and investors with Canadian ventures, and connect Canadian businesses and investors with opportunities around the world.